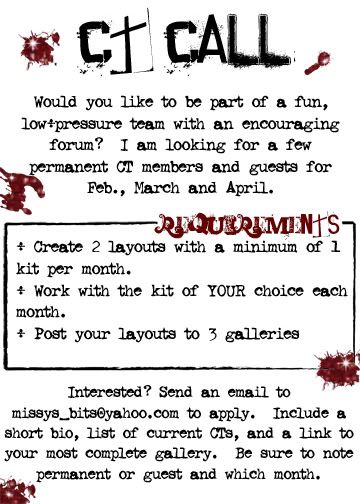 Would you like to be part of a fun, low-pressure team with an encouraging forum? I am looking for a few permanent CT members and guests for Feb., March and April.
Requirements
- Create 2 layouts with a minimum of 1 kit per month.
- Work with the kit of YOUR choice each month.
- Post your layouts to 3 galleries

Interested? Send an email to missys_bits at yahoo dot com to apply. Include a short bio, list of current CTs, and a link to your most complete gallery. Be sure to note permanent or guest and which month.